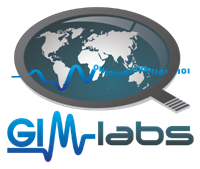 Dr. Christophe Barnes, the president of GIM-labs, completed his PhD degree in Geophysics and started his research, under the supervision of Pr. A. Tarantola, in the Geophysical Tomography Group.
He is also professor at University of Cergy-Pontoise, laboratory of Geosciences and Environment, France. Main recent articles and extended abstracts are:

Don't hesitate to contact us if you want pdf files of articles and extended abstracts. For more references, see the google scholar page of Dr. Christophe Barnes.